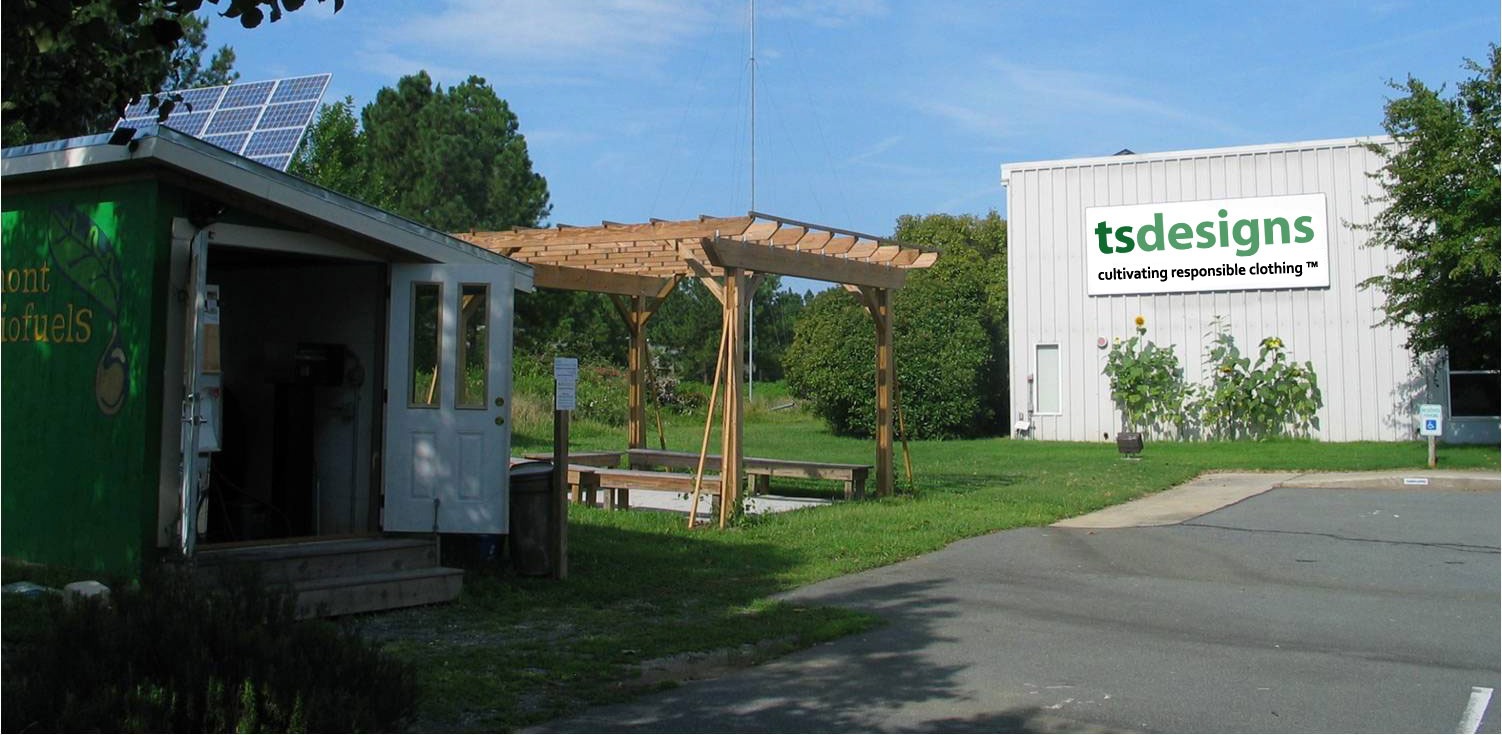 To learn about TS Designs, we start in 1977. TS Designs began as a small, manual screen printing operation. However, it only took a few years for the company to become fully automated, printing shirts for big brands like Nike, Tommy, Polo, GAP, etc. Unfortunately, after the 1993 implementation of NAFTA (the North American Free Trade Agreement), TS Designs watched as customer after customer transitioned accounts to Mexico in order to take advantage of lower costs as a result.
After this, TS Designs did not call it quits like many of their colleagues in the manufacturing industry. CEO Tom Sineath (retired in 2015) and president Eric Henry turned to fellow business owner and longtime friend Sam Moore for a new direction. As a result, Sam introduced Tom and Eric to the triple-bottom-line business model. This model is focused on three equally important bottom lines: People, the Planet, and Profits.
Now, Tom and Eric were armed with an exciting new business model – and a healthy amount of crazy. They sought to align themselves with, and cater to, a then-fringe group: The Green Movement. The result was a period of steady progression, exciting new developments, and lessons learned as the company leaders continually pushed the boundaries on what was possible in printing technology, and what it meant to source from local supply chains.
Today, TS Designs still sells largely to local, environmentally and socially-conscious businesses, and organizations that make up The Green Movement. Not only that, but they also print for any organization looking for a locally-made, better quality product with a better environmental and social impact. Eric Henry, CEO and President, continues with a spirit of innovation as the company expands its line of in-house apparel brands.
You can help us be a successful example of a triple bottom line business as we continuously work to improve our social and environmental influence. Order your shirts from TS Designs!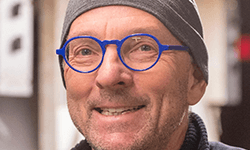 Eric Henry
President & CEO
Front man extraordinaire, Eric Henry loves to engage and connect the community that surrounds TS Designs. His passion keeps the story of TS Designs and the company's strides in the sustainable apparel industry in everyone's hearts and minds. You can read Eric's full bio here.
Shannon Clark
Chief Operating Officer
Ask anyone in the company and they'll tell you, "Shannon works magic." Not only does he "wow" the entire team by keeping the Production schedule flowing smooth and to its highest efficiency, he also pulls off some amazing card tricks. Shannon has been with TS Designs since March 1996.
Lydia Paylor
Operations Coordinator
Lydia has been a member of the TS Designs team since 1989. She carries with her a wealth of knowledge when it comes to "how things work" at TS Designs. If you have a question, chances are Lydia has the answer!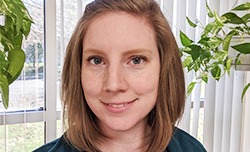 Jesika Way
Art Director
Jesika has been with the company since September 2016. 
Our Partners
The business world continues to change, and we believe it's critical to have folks on our team with specific talents and expertise. Therefore as a small business, the way we cover all our bases is partnering with outside contractors.
Over the last year, we've greatly expanded our partnerships, and we've assembled a great team. Below are the folks currently contracting with TS Designs. We couldn't do it without them. Thanks!
We'd love to give you a tour! There are a lot of cool things going on at TS Designs, and we're happy to show you around.
Scheduled Tours
Scheduled group tours are available with an appointment. Tours are $10/person for groups of 20 or fewer, $5/person for over 20 people. There is a $100 minimum. Tour fees will be applied to any shirt order your group submits within 30 days of the tour.
To learn more or reserve time, please contact Eric Henry via email or give him a call: 336.675.6266
Pick Up Your Order
Did you choose the "Pick Up at TSD" option on your retail order? If you're a local, that's a great way to save a little money! Connect with our staff in the front office to collect your order. You should be able to find Lydia easily as you walk through our main front door.
Or you can use the bucks you saved to pick up a tee from our Breakroom Boutique – there are some great options available that aren't available online. You can stop by anytime between 9am – 5pm Monday through Thursday, and 9am- 12pm on Fridays.
2053 Willow Springs Ln, Burlington, NC 27215