Gat Creek is a manufacturer of solid-wood furniture located in Berkeley Springs, West Virginia. They work exclusively with sustainably harvested, Appalachian hardwoods and manufacture 100% of their products in the USA. They build a full range of styles for every room in the home and have earned awards for leadership and innovation in sustainability.
Gat Creek furniture has an authentic, casual look that includes a range of traditional, contemporary and modern designs.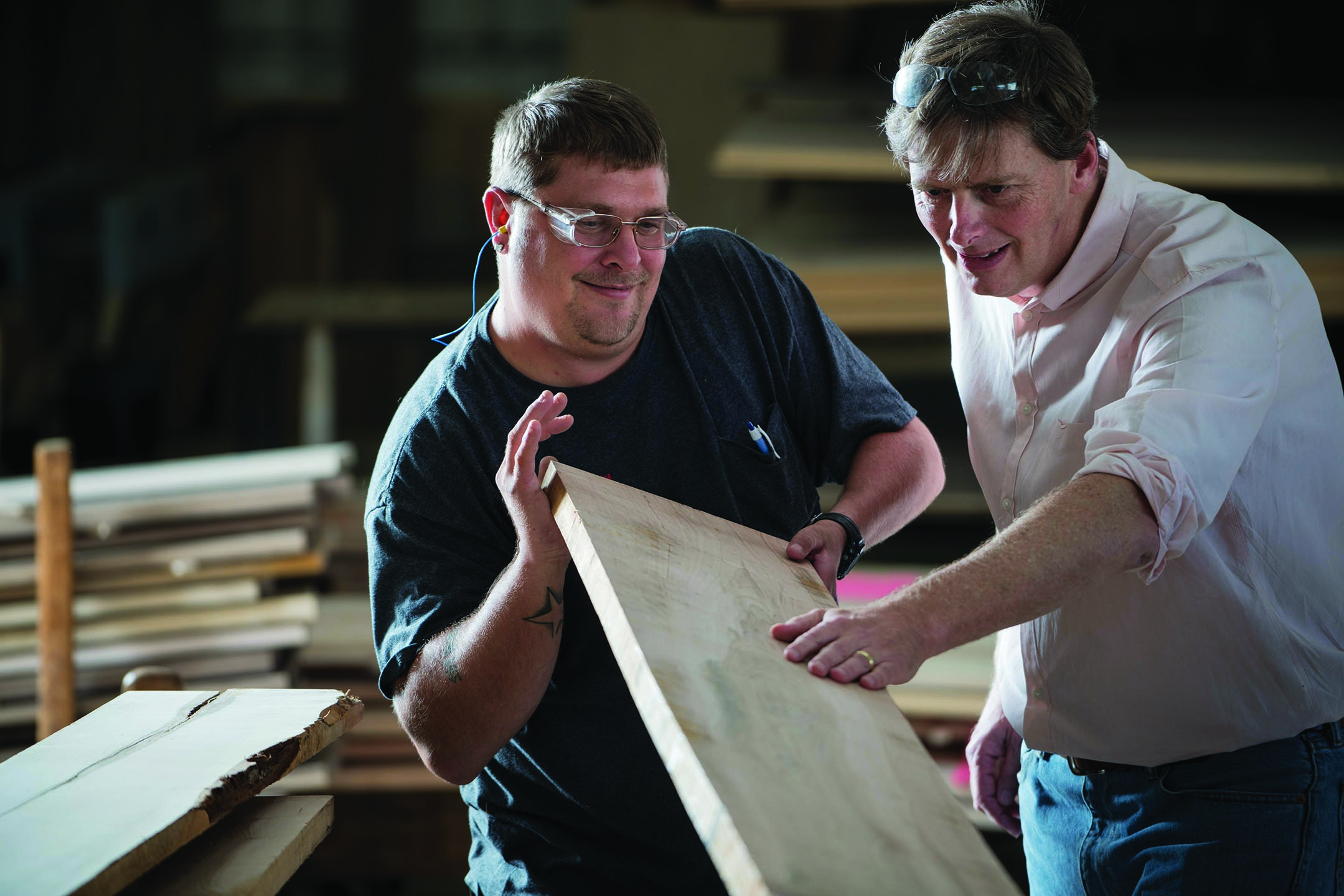 They are a two-time winner of the American Furniture Award from Home Magazine as well as a recipient of an IDEA Silver Medal. We're proud they chose us to make their company t-shirts because they wanted their sustainability amplified in the very fabric their employees will now wear.
Learn more about Gat Creek's Solid Wood Custom Furniture (all made in the USA) here.
Partner with us for your next t-shirt here.