Transportation / Distribution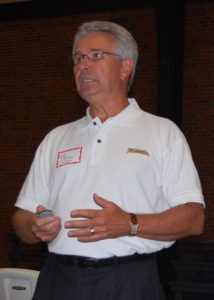 Phil is the Executive Director of Sustainable Alamance, a nonprofit Christian Community Development initiative he founded in 2008, dedicated to building a stronger and more sustainable community that works for all citizens. Not only does he help restore men and women with criminal histories to a productive place in the community, but he's also created an urban farm in downtown Burlington, NC, and established a comprehensive economic sustainability center to provide jobs for the neediest in the community and serve as a small business incubator.  
Spanning more than 30 years, Phil's professional experience covers a broad base of manufacturing, sales and marketing roles within U.S and international companies. Successfully building and leading sales and marketing teams in some of the toughest markets in the United States, Phil's also served as a representative on international business teams in markets as diverse as Mexico, Japan and Brazil.  
For his commitment to serving the community, Phil has been recognized with numerous awards including the United Way Community Council Social Services Volunteer of the Year Award, NC Governor's Volunteer Service Award, and recognition by Alamance NAACP for his achievements in social justice.   
Contact Phil: phil@sustainablealamance.org