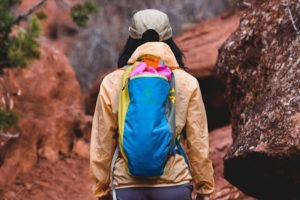 President and CEO Eric Henry was recently featured in an article on responsible business in Textile Insight. In it, he shares how TS Designs started on the journey to becoming the first certified B Corporation in North Carolina. 
"When Nicole Bassett envisioned how to run her company she did not go the conventional route. Yet, like other business leaders redefining success in today's marketplace, Bassett's focus on corporate accountability is paying off: The Renewal Workshop is thriving. It now has close to 18 brand partners, with more to come in the New Year, in addition to an expanded retail platform. And later this month Renewal Workshop will launch in Amsterdam to serve the European market.
'We do B Corp because we wanted to demonstrate to the world that there are better ways to run a business than the traditional model,' said Bassett, who co-founded the Oregon-based Renewal Workshop in 2015.
Certified B Corporations are businesses that meet the highest standards of verified social and environmental performance, public transparency, and legal accountability to balance profit and purpose. Certifying as a B Corporation goes beyond product- or service-level certification — it measures a company's entire social and environmental performance.
Eric Henry was an early proponent of the B Corp model but just didn't know it…."