Your Artwork. Our Sustainable Shirt.
Direct-to-Garment. Direct-to-You.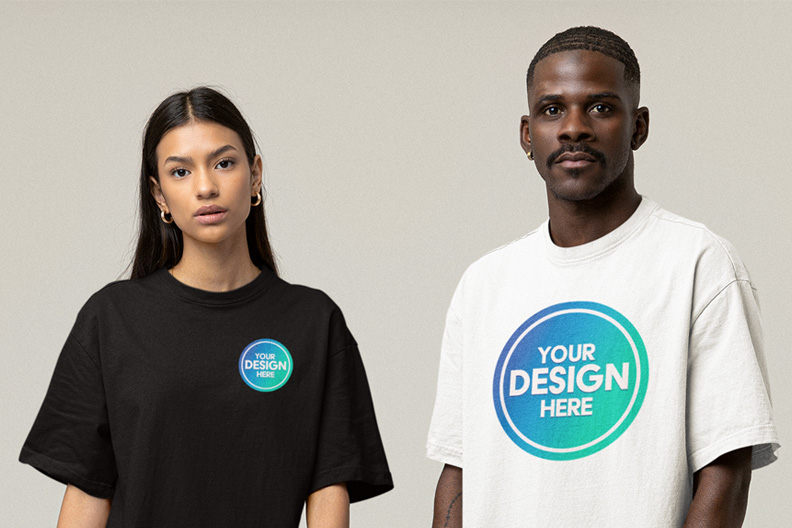 Order a fast, high-quality print on a single shirt!
Whether you're a business seeking to showcase your logo or graphic on a t-shirt, or an individual with artwork you'd love to see printed on a tee, our new print-on-demand service and sustainably produced 100% cotton t-shirts provide the perfect canvas. With lightning-fast production, we ensure that you receive your customized tee as soon as possible. Place your order today!
Learn more about how our Direct to Garment printing aligns with our sustainable values.
$40 with Shipping Included