Direct to Garment Printing
Unlimited Colors. Small Volumes. Quick Turnaround.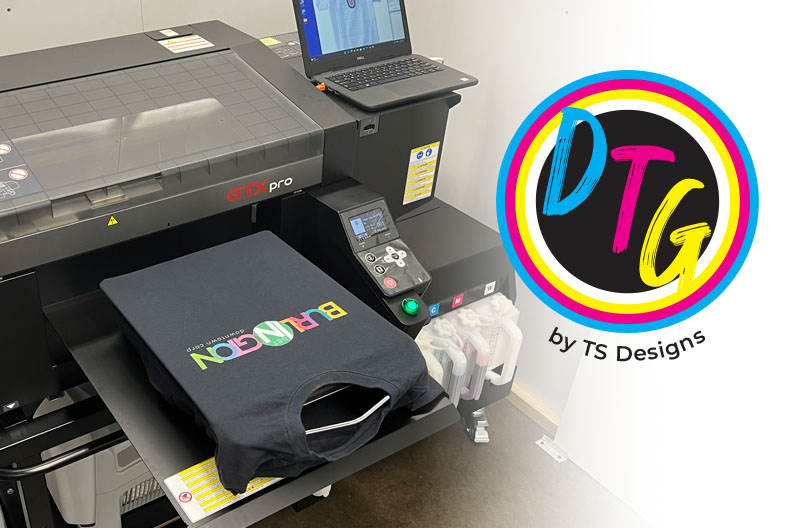 With the latest in DTG printing, you have infinite possibilities.
Multiple colors, small volume orders, and quick turnarounds with our one-of-a-kind, US-made, garment dyed t-shirts.  
Use your brand colors, your favorite colors, the colors that work for you…and spread the word about your business or an upcoming event while showing off your commitment to the planet and people.
Wait just three to five days for in-stock t-shirts. We stock black and white in our Cotton of the Carolinas and American lines of tees, Minimum order of 12 in assorted sizes. Our other styles and/or colors are available with a 2-3 week turnaround time.
We also offer Print on Demand so you can get your design printed on a single shirt.
DTG printing aligns with our treehugging values… and yours!
You can stay true to your company's sustainability initiatives and still get smaller volume orders of US-made t-shirts without having to wait around for weeks on end.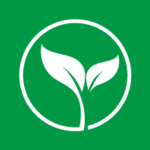 Sustainability Commitment
Stay true to your commitment to USA-made apparel for your employees and clients with DTG-printed, US-made t-shirts… garment dyed to assure a t-shirt that will never shrink.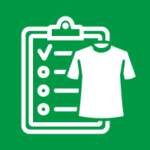 Small Volume Orders

Small volume orders fit smaller budgets. Order just what you need with DTG printing. In-stock black and white tees have a minimum order of 12. Or choose from one of our 40 custom colors with a minimum order of 24.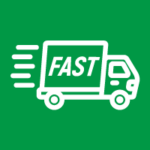 Quick Turnarounds
Minimal wait times mean you, your employees, or your customers can be in the most comfortable (and Earth-friendly) t-shirt you've ever owned! Merely a 3-5 day turnaround time for our in-stock black and white t-shirts (other colors have a 2-3 week turnaround time).

What DTG Printing
Isn't
DTG printing with TS Designs isn't a catchall for those who want cheap and fast, who don't care about the environmental impact of the clothes we wear, or who don't care where those clothes were made.
What DTG Printing
Is
DTG printing with TS Designs is a go-to solution for those who need small volumes of t-shirts, want to buy sustainable apparel that's made in the USA, and are willing to pay the extra price for it.
First
We apply a water-based pre-treatment chemical that acts like a primer for the waterbased inks. We are taking advantage of our garment dyehouse and have set up a small prototype system by making a closed loop washing machine to apply the pre-treatment chemical, extract and dry before bringing back to TS Designs. This assures an overall and consistent application and eliminates the sometimes ghosting of the chemical residue that can be left on the shirt.
Next
We print with a digital, direct-to-garment water-based ink system. The t-shirts then run down a dryer that was custom built for water-based inks.
By the way, a big shout-out to Tom Sineath, retired founder of TS Designs! With the help of Keith, our dyehouse and maintenance manager, they designed and built the necessary and environmentally controlled room for the DTG equipment.
TS Designs has set out to make the highest quality and most sustainable t-shirts on the market. We work with brands who want to provide their customers with responsibly made clothing that's easy on the environment.
Direct to Garment printing allows our customers that love our mission and our tees, and don't need a large quantity, to support our values of People + Planet. 100% cotton, US-grown and made t-shirts for the people and eco-friendly water-based dyes and inks for the planet.