Our Flagship Brand since 2008, this Dirt to Shirt™ Tee has a Completely Trackable Supply Chain Beginning with the Farmer Who Plants the Cotton in the Ground
A Superior & Sustainably Made T-Shirt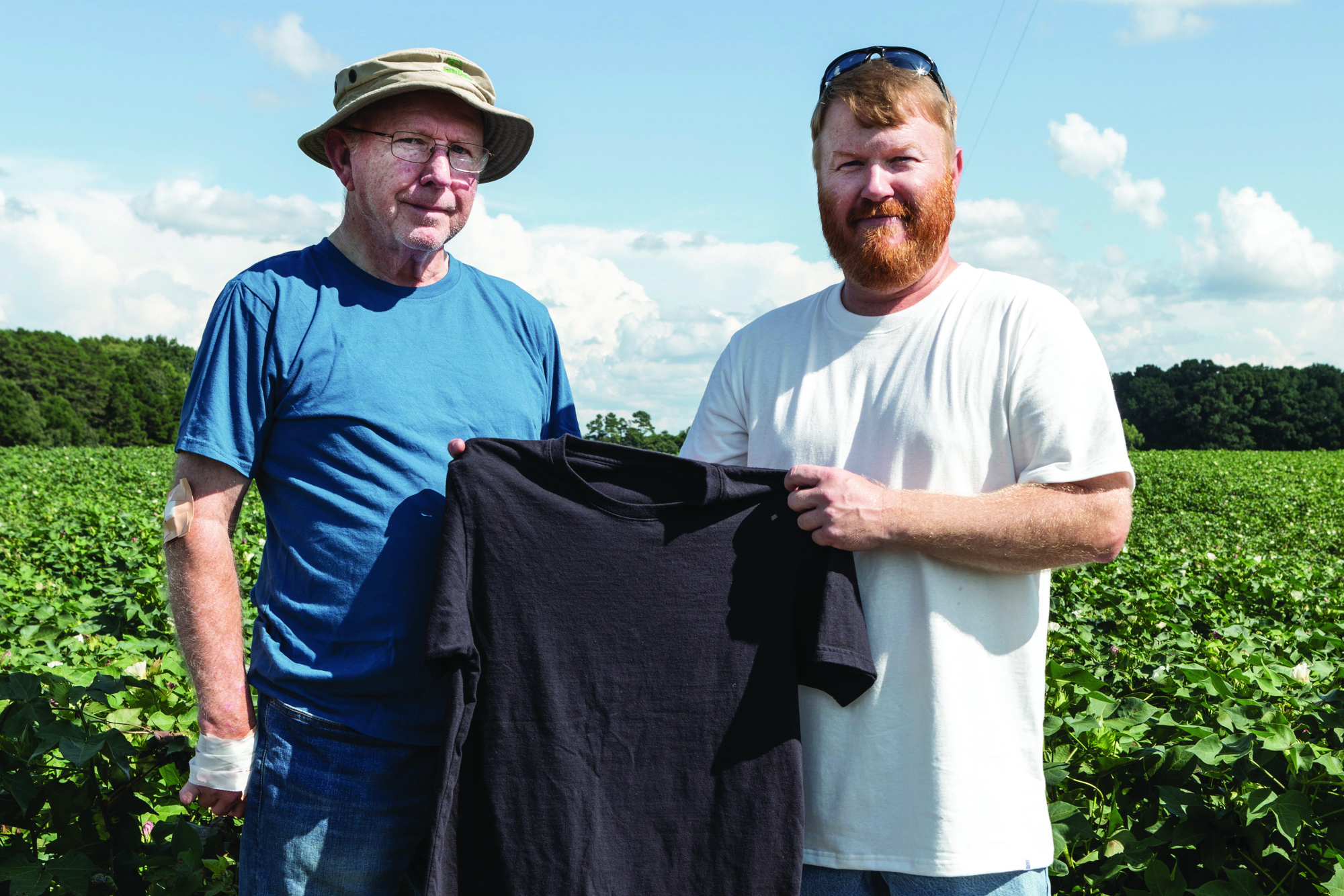 Ronnie and Andrew Burleson, of Thurman Burleson and Sons Farm that grows our cotton.
This soft, sturdy, and durable t-shirt offers a level of transparency you won't find anywhere else.
If you're tired of buying clothing with nothing but a meaningless country of origin on the tag, then this is the shirt for you. Know what you're buying and who it impacts!
Clothing with meaning, and connection. 100% made in North Carolina, USA.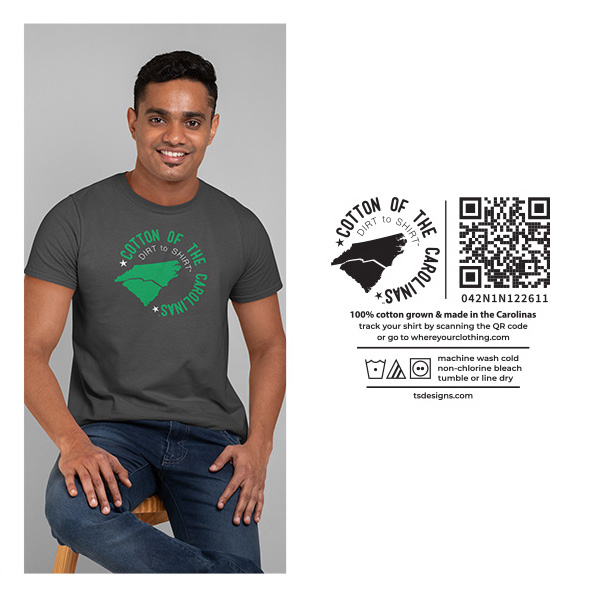 The Original Dirt to Shirt™
Beginning with the farmer who grows the cotton, every step of the supply chain of the Cotton of the Carolinas shirt happens within 768 miles, where a typical t-shirt can travel 13,000 miles or more! Just scan the QR code in the neck label of your shirt to see where your shirt was every step along the way.
Cotton of the Carolinas Shirt Features
Trackable supply chain: 
REHANCE™: water-based inks have a no-print feel
Garment-dyed: eliminates shrinkage
Pad-printed label: no neck tags
Private label option: includes tracking
Styles Available: Unisex and Women's
Super-soft: made from 5.4 oz ringspun cotton
100% grown and made in North Carolina, USA with a trackable, transparent, and equitable supply chain.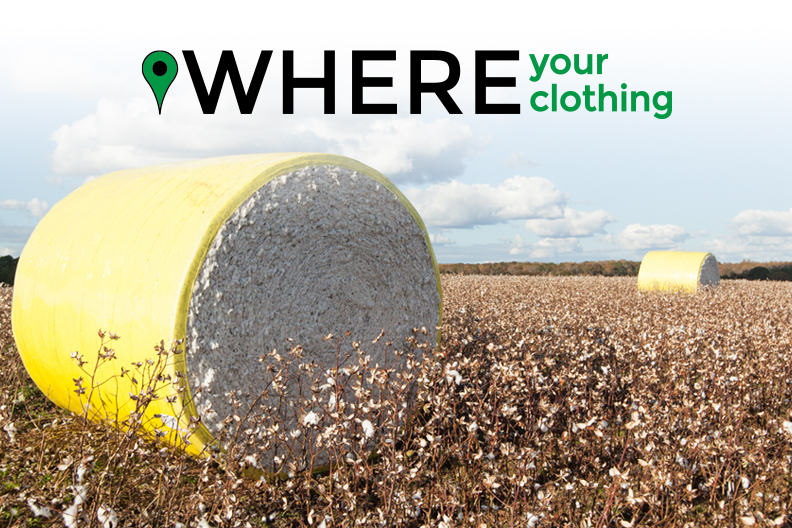 TS Designs developed Where Your Clothing, which allow you to know exactly where your clothing was grown and made at each step along the way. It's a key part of our commitment to radical transparency in the making of our clothing.
Just scan the QR code in the neck label of your shirt!
We supply an image of the contact person, their phone number, email, and a physical address for every step in our domestic supply chain.
Steps in the supply chain of a TS Designs t-shirt.

Today, overseas manufacturing operations make up 98% of the clothing we purchase here in the United States. In this situation, it's difficult to learn anything about where our clothes come from, and difficult to exercise our buying power to influence the market.
We believe in our customers. You should know all the steps in our supply chain, from the farmers who grow the cotton to the folks who sew the cloth together, and you should have a way to contact all of the folks who are making your clothes.
This may sound basic, but most clothing brands keep their supply chains secret. They may not even know who some of the companies in their supply chain are, especially during the early stages of farming the cotton and spinning the yarn. It's time to demand apparel brands be transparent with who manufactures their clothes and where.