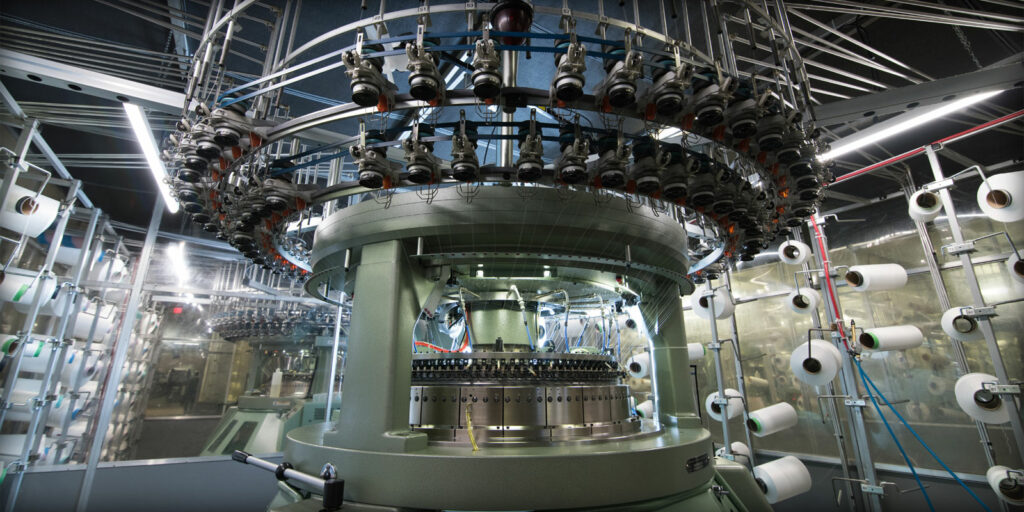 For part 4 of our series, "The Harvest: A Gathering of Conversations for the Future of Cotton," we talked with Alex Whitley, VP of Sales at Contempora Fabrics.
Watch the video here.
About Contempora:
Founded in 1972, Contempora Fabrics is an employee owned circular knit company based in Lumberton, NC.  Starting as a contract knitter, Contempora has evolved into one of the premier knit fabric manufacturers in the US. With over 200 machines and a capacity of 2 million pounds per month, Contempora has continued to expand to meet the needs of our customers. 
Their ability to offer contract knitting, greige packages and finished fabric allows them to work at all levels in the knit fabric supply chain. Close relationships with suppliers, manufacturers, brands and retailers has also kept business strong in an ever changing textile market. The research and development team at Contempora is always available to discuss the latest fibers and technology trends and to offer fabric analysis for our customers. At Contempora, "our daily commitment is to offer competitively priced, quality fabric with short lead times." As an employee owned company focused on sustainability, Contempora Fabric's management and skilled work force strive to produce quality fabrics on a timely basis in the competitive environment of today.
RSVP for our next supply chain stop for The Harvest: A Gathering of Conversations for the Future of Cotton with Carolina Cotton Works on Thursday, March 11th HERE.
About the 10,000 Pounds of Cotton Project
Since TS Designs launched the 10,000 Pounds of Cotton on our new sister site Solid State Clothing, (our project to bring the American farmer back to the table in the fashion industry), we've been amazed at the response. Our series of discussions with people integral to this project called "The Harvest: A Gathering of Conversations for the Future of Cotton," has brought the textile industry, old and new customers and worldwide press together to better understand our dirt to shirt journey here in North Carolina.
See all our recorded past conversations and our 10K Cotton film here.