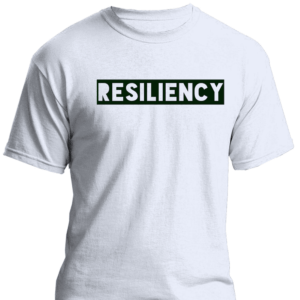 TS Designs President Eric Henry on Building A Resilient Community
As we wake each day to headlines about the spread of the Coronavirus, this ominous situation is also a wake-up call about the weaknesses and cracks in the global economy. If our community is largely dependent on other countries for food, energy and fiber, what happens when the system is interrupted by a world-shaking event like Covid-19? How can we build more resilient regional resources that we can truly depend on?
Developing our local economy has never been more important.
While the federal government is bailing out big business, proposing a $1.5 trillion package to prevent "unusual disruptions" in the market, small businesses and local organizations are getting hit the hardest. My company, TS Designs, is just one of hundreds in our county and state that is already feeling the pain.
We've been here before. It's time to wake up.
Back in the '90s, I learned firsthand how a global economy can devastate local business. As the North American Free Trade Agreement undermined US manufacturing, my t-shirt company in Burlington, NC, went from over 100 workers to14 employees in about two years. With American manufacturers unable to compete against low-wage factories abroad, the negative effects rippled throughout our community – hurting our workers, our farmers, and our retailers, as well as the children and families who depend on them.
We can't put the genie back in the bottle when it comes to the global economy, but we need to do more to develop resiliency as a community, a state and a country.
Let's develop and use renewable sources of energy, like the solar panels on the roofs of my company and my home.
Grow some of our own food, like Lisa and I do on our small farm in Snow Camp, and buy more of our groceries from Alamance's farmers.
Introduce crops like industrial hemp fiber that will enable our farmers to make a living and allow our local companies to get back to manufacturing the clothes we wear.
Yes, the Coronavirus has us worried, and rightly so. But it also is a wake-up call to focus on making Alamance County a community that can take care of itself in tough times of global upheaval.
As a state legislator, as a business owner, as a human being on this planet, I plan to focus on Alamance's future as a resilient and sustainable community. I hope you will join me on this path in your own community to make it a stronger place.