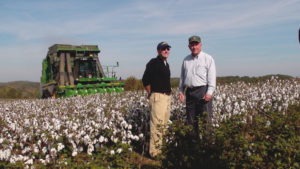 By Eric Henry
I'm a tree hugger. My dreams of protecting the environment started when I was growing up on West Front Street in Burlington. We had a vegetable garden in my parents' backyard, and later my grandfather and I built a geodesic greenhouse. That's where I learned firsthand the value of connections and relationships in the environment. Of course, back then it was organic by default. 
Protecting the Planet 101
In high school during the late 70s, I was working at Pizzaville on Huffman Mill Road. Even then, I'd bring home the food scraps to compost and build the soil in the garden. The experience taught me what waste really means. 
Pressures to cut corners and streamline the garden work were always there. It's easy to buy a bag of industrial fertilizer or sprinkle the magic Sevin Dust that kills almost everything–even while trying to produce the perfect vegetable. 
We're now learning what failing to protect the environment has cost us and the world we're leaving to future generations.
My background put me on the path to studying agriculture at NC State University, but those plans changed when I started a t-shirt business during my sophomore year and decided to switch to economics at UNC. 
Building a T-Shirt Biz That's Protecting the Environment
As we built TS Designs, the connection to the environment continued, and it remains a critical part of our triple-bottom-line focus: people, planet and profit. 
Here are some examples of how we're protecting the environment. 
More than 30 years ago, we

stopped purchasing styrofoam cups

for serving coffee and replaced them with reusable mugs our staff can wash in the kitchenette that serves as our break room.

We also

started offering both biodiesel and EV charging

. For years, the Burlington Biodiesel Co-op at TS Designs included a group who made about 100 gallons a week of biodiesel from locally collected waste vegetable oil. In fact, I used biodiesel in

my 2000 VW Golf TDI

and put over 350,000 miles on it before donating the car to Sustainable Alamance. Although I now drive a 100% electric Chevy Bolt, I still see that VW around town!

Over 10 years ago, TS Designs also

started hosting TEVA, the Triad Electric Vehicle Association

. A group of about 30 folks meet the first Saturday of the month. At first, the focus was building electric cars; today, it's promoting them. 

In the early 90s, we

installed one of the first solar PV arrays

, which also happened to be one of the largest arrays in Alamance County at that time. More recently, we've upgraded our facility to LED lighting. 

We continue to improve our processes and products with the aim of

making the highest quality printed apparel in a domestic transparent and trackable supply chain.
Come See How We're Protecting the Planet
I invite you to come tour the TS Designs facility we built over 30 years ago. It's off of Troxler Road in Burlington, near the airport. 
You'll see a building built around a permaculture model, developed by my friend Will Hooker, an NC State University horticultural science professor and landscape architect. I define permaculture as the land and man working together in protecting the environment, rather than man trying to harness it with gas and commercial fertilizer. 
Want to schedule a group tour? They're $10/person for groups of 20 or fewer, $5/person for over 20 people. There is a $100 minimum. We'll apply your tour fees to any shirt order your group submits within 30 days of the tour.
To learn more or reserve time, please contact Eric Henry via email or give him a call: 336.675.6266.