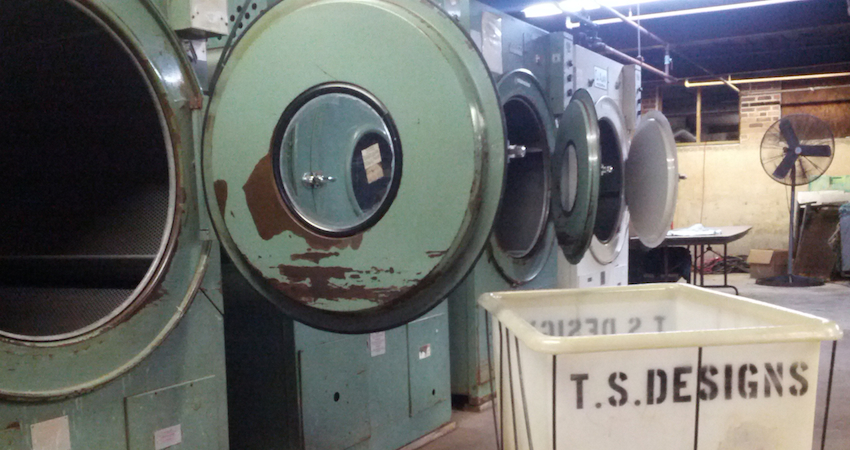 The global pandemic has hit apparel manufacturers hard. Locally, we've shifted gears to produce PPE, bundle grab bags of irregular tees, and launch a "Buy Local" t-shirt. We're working with a limited workforce but doing everything in our power to get back to full production so every employee can get back on the job.
On the other side of the globe, many factory workers have not only lost their jobs but gone without severance or other emergency funds due to large fashion retailers defaulting on contracts and not paying suppliers for orders they'd already produced.
"A survey of factory owners in Bangladesh found that major fashion retailers that are closing shops and laying off workers in Europe and the U.S. are also canceling their sometimes already completed orders, as workers often go unpaid…

More than 1 million garment workers in Bangladesh already have lost their jobs or have been furloughed because of order cancellations and the failure of buyers to pay for canceled shipments. Nearly 60% of the 316 factories that responded to the survey by the Center for Global Workers' Rights and the Worker Rights Consortium, a Washington, D.C.-based labor rights organization, said they had already closed down most of their production.

About 6% of factories have had all orders canceled due to the outbreak, while nearly 46% said they have lost a big share of their orders…

Mark Anner, [director of Pennsylvania State University's Center for Global Workers' Rights], and other labor experts say the big fashion retailers are resorting to 'force majeure' clauses in their contracts—usually used in case of natural disasters or war—to justify not paying manufacturers that have already paid for fabric and other materials and labor to make the orders."
There's really no justification for not paying suppliers. This situation draws attention once again to the challenges of a global supply chain.
At TS Designs, we're working hard to build a local supply chain, to strengthen our community by getting to know the farmers who supply our cotton and the sewers who stitch our tees together.
Join us in strengthening local communities…