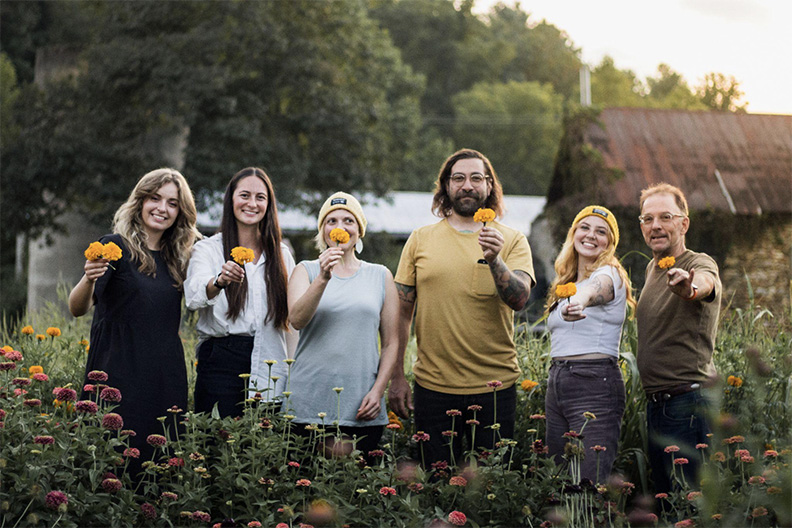 TS Designs recently attended the Carolina Textile District's Fall Gathering and we are excited to share our experience. Carolina Textile District (CTD) is a vibrant network formed by The Industrial Commons and "fosters collaboration and knowledge sharing to help entrepreneurs, existing companies, and local economies benefit from the solutions that only an American supply chain can provide." TS Designs has been an integral part of the CTD community since near its inception in 2015. Our recent participation in the Fall Gathering in Morganton, NC, exemplifies the spirit of teamwork and innovation that defines our network
Fall Gathering: A Confluence of Ideas
Members of the Carolina Textile District convened to discuss, learn, catch up, and delve into all things related to our textile businesses. Collaboration was at the forefront of our discussions, reflecting the shared challenges and opportunities that small businesses in our industry encounter. We offer support to each other in every way possible. This includes collaborating on projects, offering ideas and resources, as well as general confidence and business encouragement.
Active Listening Workshop: One of the highlights of our gathering was a workshop on active listening. We explored the profound impact of this deceptively simple skill. Active listening involves validating the person you're engaging with and acknowledging their thoughts and concerns. In our tight-knit community, active listening takes on even greater significance, helping us break free from our own challenges and learn from one another.
The Spiral Method of Problem Solving: Another key takeaway from our meeting was learning about the Spiral Method of problem solving. This method involves gradually working toward a solution by taking small steps, testing, and gathering feedback at each stage. This process is repeated until the problem is fully resolved or a satisfactory solution is achieved. During this workshop, we shared personal experiences and collectively explored how this method could streamline our problem-solving processes, underlining the importance of shared problem-solving within our community.
Visit to Fonta Flora: Where Innovation Blooms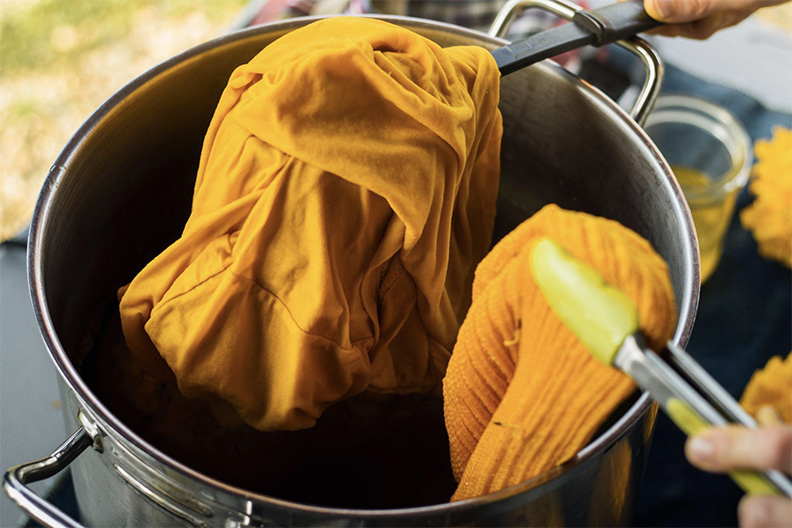 During our CTD excursion, we had the pleasure of visiting Fonta Flora, a local brewery that played a significant role in one of our collaborative projects. Fonta Flora's marigolds were used to dye "The Marigold Beanie." This was a joint effort between our retail brand, Solid State Clothing, The Industrial Commons, and Fonta Flora Brewery. Our natural dye expert, Courtney Lockemer, gave a captivating presentation on the simplicity of natural dyeing. We watched as a white beanie and t-shirt were transformed into beautiful gold hues, exceeding all expectations.
This year's CTD gathering gave us the opportunity to meet new faces in the local textile community. Exchanging ideas, sharing skills, brainstorming solutions, and conducting general wellness checks brought us even closer together. We are fortunate to be part of Carolina Textile District, and we wholeheartedly encourage anyone in the textile industry to consider joining this passionate community.
TS Designs manufactures the highest quality printed t-shirts in a domestic, transparent, and trackable supply chain. We work with brands who want to provide their customers with responsibly made clothing that positively impacts people and the planet.
Sign up to our newsletter to keep up with our natural dye progress and other sustainable intiatives.