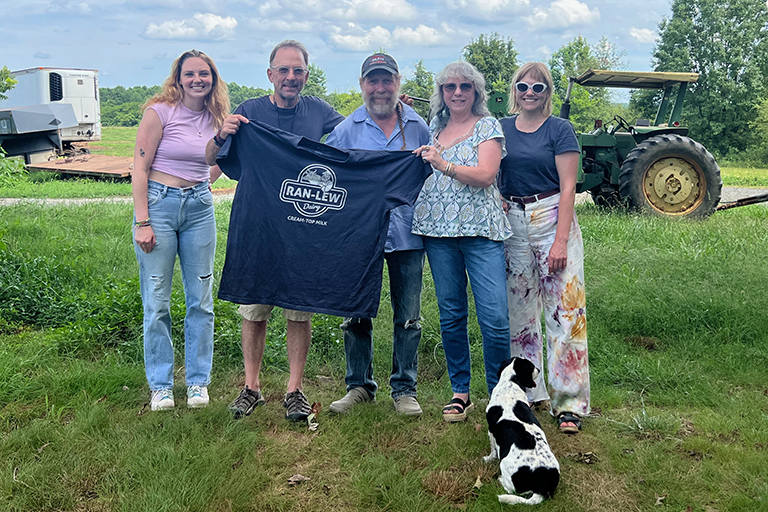 "I am not famous. I am infamous."
We spent a hot day at Ran-Lew Dairy talking with farmer Randy Lewis. He is well known in Alamance County for many things, including being the owner of one of the last remaining dairy farms in Alamance County, Ran-Lew Dairy in Eli Whitney.
As he has put it, "I am not famous, I'm infamous… and trust me, it ain't the same thing." His latest adventure includes being attacked by a bull in his own pasture! It set him back, the community rallied, and we are happy to report he is slowly recovering to take back the reigns of the farm. He is so unbelievably grateful for the love that showered on him from the community, and is truly overwhelmed by the support he and the farm have received.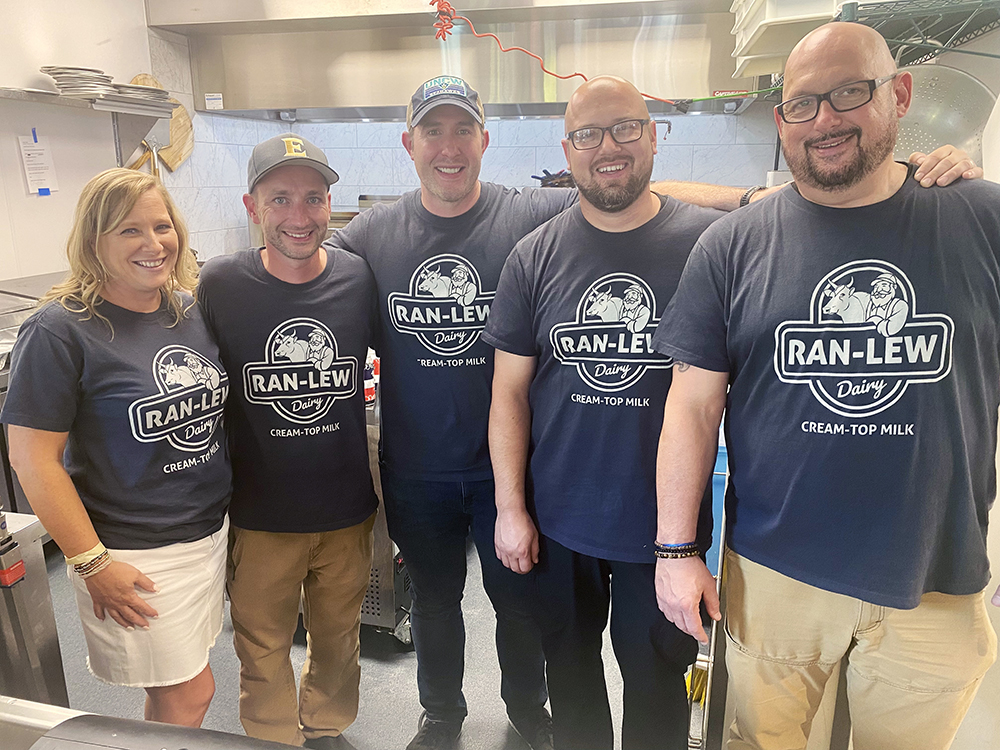 During a recent dinner fundraiser Ran-Lew Dairy had shirts printed on our Cotton of the Carolinas, 100% made in North Carolina from Dirt to Shirt™, where here you see the Harvest Table and Aramark chefs sporting their tees.
Ran-Lew Dairy
As a 5th generation farm (at least), Randy learned everything he knows about dairy farming from his grandma.
Due to the commodity pricing of milk falling, around 10 years ago their business model changed when they began bottling their own milk. The dairy produces delicious cream top milk and chocolate milk sold in local stores around NC. The cream naturally stays on top because it is less processed and is not homogenized. The homogenization process has been known to make fat less digestible so even though these milks are more fatty, they can be easier to digest. The dairy is also known by North Carolina gourmet restaurants for its buttermilk. Great chefs love cooking with it because of its freshness and it is less processed.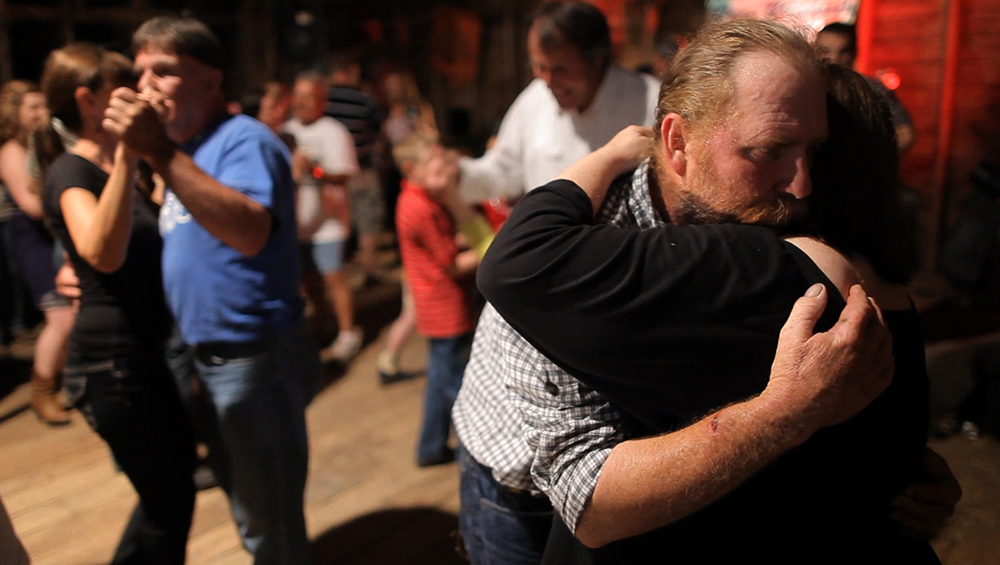 The Last Barn Dance
Randy was featured in the PBS documentary series, Reel South, about his farming struggles and his annual community Barn Dance event. The barn dances are so popular he has seen young folks attend the barn dance through the years, that are now grown and bringing their own children. Due to his recent injury, he hopes to continue this, perhaps as a dance caller, rather than leading the way.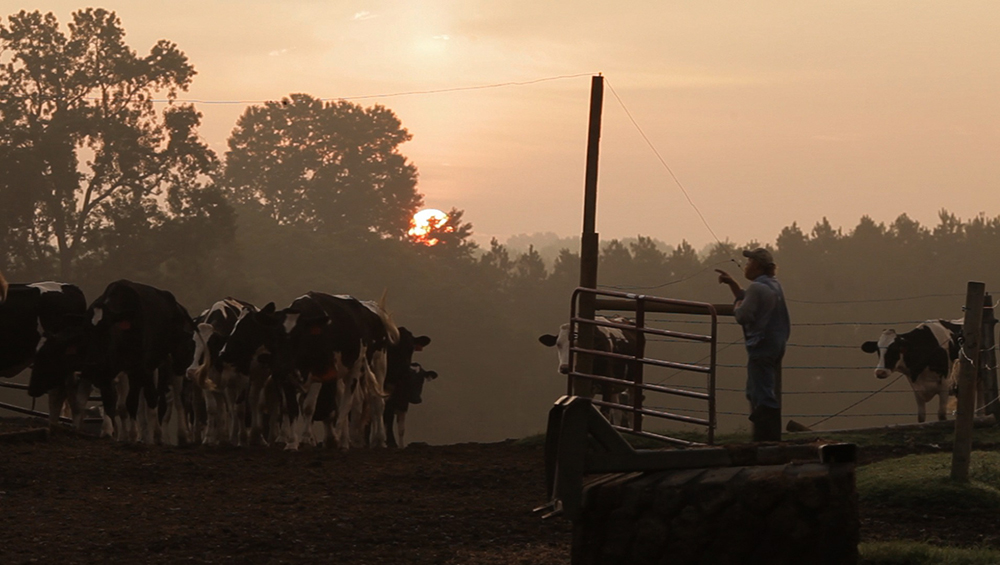 Sustainability as a Business Model
Randy and TS Designs president, Eric Henry have know each other for years and have bonded over sustainability as a business model. Randy says, "Sustainability is very important in farming… you always want the best for your land, animals, and community." In fact, for whenever he is no longer able to run the farm, 90 acres of the land is under conservation so it must always remain a farm and not be developed. He hopes this will encourage young folks to take up farming.
Randy loves our shirts because how soft and well-made they are, and because of our shared values. These Cotton of the Carolina shirts are responsibly sourced all in North Carolina, including the farmer that grows the cotton!
TS Designs has set out to make the highest quality and most sustainable t-shirts on the market. We work with brands who want to provide their customers with responsibly made clothing that's easy on the environment.