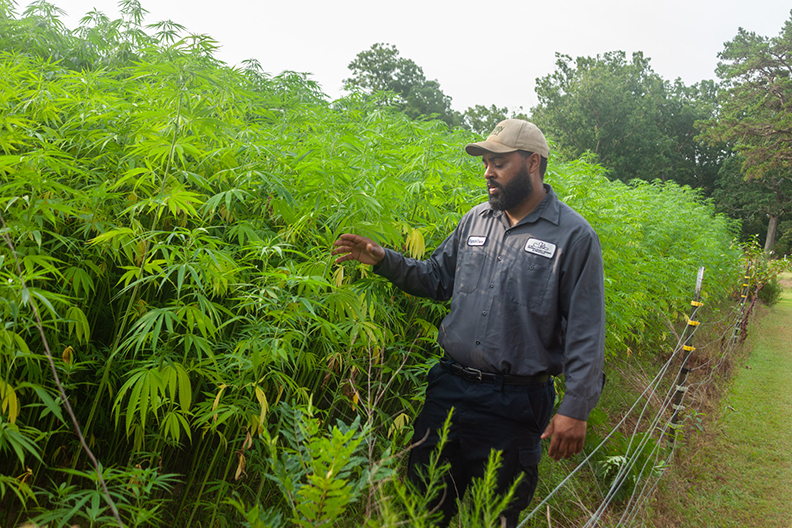 TS Designs has been a supporter of the use of hemp in the textiles industry for years, and we are finally getting to dig into this venture.
Established in 1865 in Henderson, NC, Brown Family Farms stood as a testament to agricultural legacy, initially rooted in tobacco cultivation. Fast forward to today, and the farm is embracing a new era, one centered around hemp cultivation. Meet Patrick "Rick" Brown, the fourth-generation farmer and driving force behind this transformative shift. Growing up on his family's farm, Rick's connection to agriculture was established at a young age. In his adulthood, Rick decided to step away from his rural origins to pursue an education and career. He never saw himself returning to the farm, but after traveling and working in Washington, DC, Rick returned to the farm to shift focus to the potential of hemp. When he first suggested the idea to his parents, they were reluctant to get on board.
Hemp is often misunderstood due to its association with THC products. It took two years, but Rick's dedication led him to successfully convince his parents to embrace hemp cultivation on the family's land. In 2018, Rick had his first self-taught successful hemp crop. Brown Family Farms became an early adopter of Hemp and its treasure trove of possibilities. From uses such as paper, biodegradable plastic, and energy sourcing, hemp is very sustainable and has low environmental impact.
Creating a Legacy
Rick's story transcends personal success. He is the founder of Hempfinity, a CBD and Hemp brand. As one of the few black farmers in North Carolina, Rick partners with the Nature for Justice organization as the Director of Farmer Inclusion. The U.S. Department of Agriculture's survey of hemp production released in April of 2022 found that just 6% of hemp growers are Black. Nature for Justice underlines his commitment to supporting BIPOC (Black, Indigenous, and People of Color) farmers. In a landscape where historical inequalities persist, Rick's efforts are a step towards rectifying the imbalance. His work holds significance, especially considering  the decline of Black farmers' representation in North Carolina.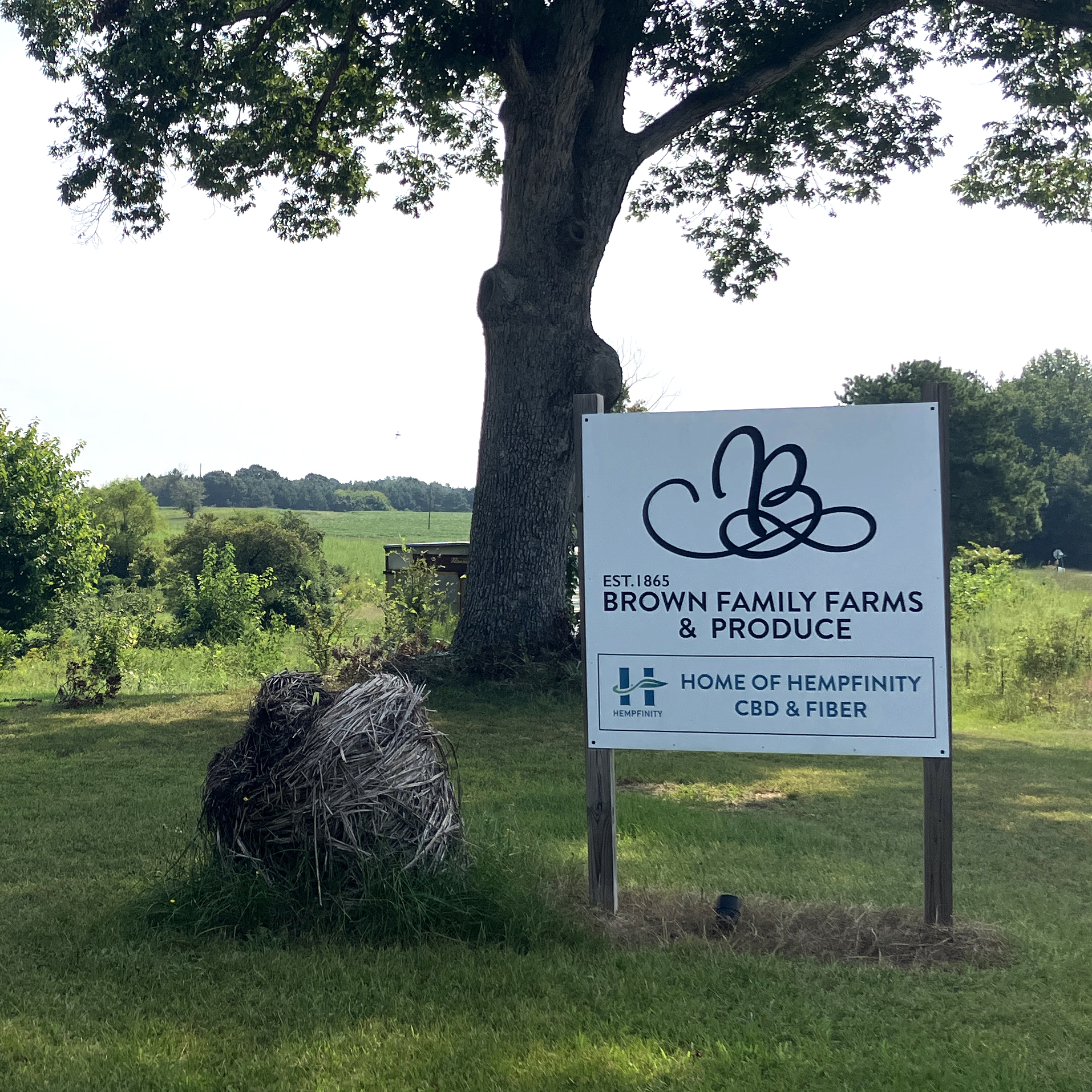 For Rick, hemp is more than a crop; it's a legacy. He is now passing on his knowledge to the next generation – his nephews, who will become the fifth generation to steward Brown Family Farms. Through perseverance and a visionary outlook, Rick's message echoes to never give up, see the big picture, and stay consistent. 
---
Hemp in Textiles: Stems for Natural Fibers & Leaves for Natural Dyes
Hemp can be grown for its CBD qualities, but there are other varieties that are grown for fibers. Hemp stems are incredibly durable, making them a natural choice for eco-friendly clothing and textiles. We are still a couple years off from having USA grown hemp clothing. In the meantime we are taking it to the next level by harvesting the leaves in order to make natural dyes.
Images below are us experimenting with hemp as a natural dye, resulting in a variety of beautiful colors!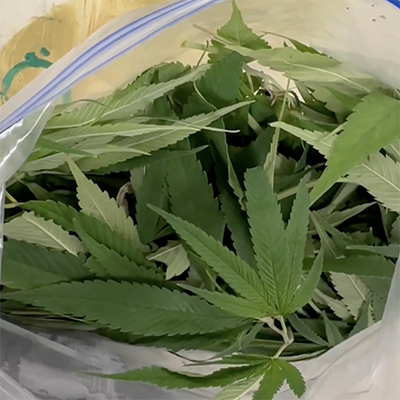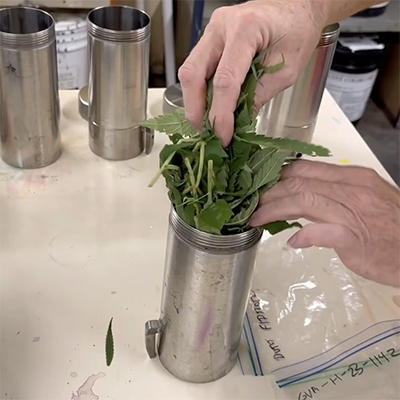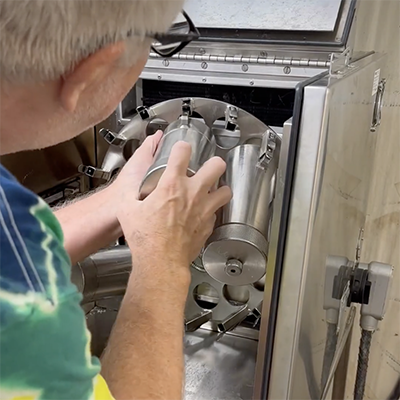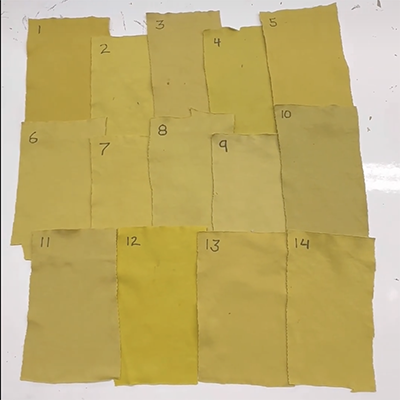 We are excited and grateful to be a part of this journey. We hope to see growth in the use of hemp fiber just around the corner, but the hemp industry's challenges are no secret. For now, we are working with Rick and our retail brand Solid State Clothing to test natural dyeing techniques with this North Carolina hemp! Rick's story demonstrates that dedication can yield transformation. As Hempfinity grows and advocacy flourishes, the future of hemp is brighter and more inclusive.
Sign up to our newsletter to keep up with our sustainable intiatives including hemp, and its future at TS Designs.
TS Designs has set out to make the highest quality and most sustainable t-shirts on the market. We work with brands who want to provide their customers with responsibly made clothing that's easy on the environment.