The holiday season has come around again, and there's no better time to support local than during the season of giving.
To learn more about the opportunity to shop local during the holidays, we sat down with Malik Walker, Market Manager at the 2021 Saxapahaw Holiday Market. This year's market — December 4th and 5th in the Haw River Ballroom — will host 60 local artists and vendors from central North Carolina.
TS Designs president Eric Henry and his wife Lisa are regulars at the Saxapahaw Holiday Market, and Walker's been a part of it since 2014, managing it for the first time this year. A creative whose art is expressed through homesteading, bread making, knitting, and other artistic forms, Walker — like the Henrys — believes wholeheartedly in supporting the local economy.
Why Shop Local?
"I come from local," Walker says. "I was born and raised in Alamance County, and COVID really showed me that, more than ever, we have to invest in and have an economy right here. During the pandemic, I watched a lot of places I've grown up with close down. And I realized we just can't let that happen."
"If we don't put money into our own local economy, who else will? We're in a small town in eastern North Carolina in between the Triangle and Greensboro — some of the biggest places in our state. It's really important for those of us who live here to really pay attention to where we're putting our money and who we're giving it to."

Malik Walker, Market Manager
2021 Saxapahaw Holiday Market
For buyers, the benefits of local shopping revolve around a customized experience unique to them.
More personalized shopping experience – Want to walk into a shop where the owner knows your name? That's more likely to happen in a local, family-owned market than big-box retail. Shopping locally adds the personal touch.
Interaction with the maker – "When you buy local, you get to talk to the people who created the products and learn about their journey," adds Walker. "And making that connection is beautiful."
Better customer service – And if by chance, something's wrong with the product, you can reach out directly to the folks who made it, and they can address the problem right away. "That's one of my favorite things about shopping locally," Walker says. "I don't have to send something all the way across the country to get it fixed."
What Are the Benefits of Shopping Locally?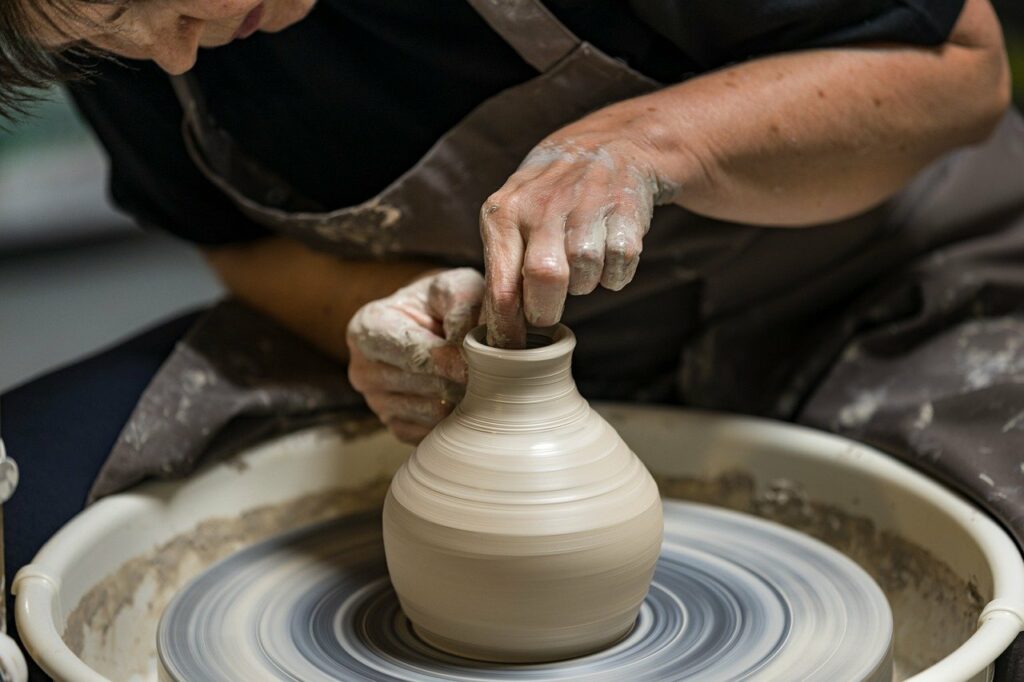 For the local economy, the benefits revolve around relationships and support for the local community.
Money goes into local family's pockets. "When I'm a vendor at an event like the Holiday Market, I go right around to other vendors and spend my money right there," says Walker. "So, the relationships are reciprocal, and I know I'm helping build another family's income."
Artisans can do what they love to do and earn a living at it. "When we buy locally, we're helping a group of people — the makers — do what they love to do and contributing to a repetitive cycle of putting money back into our economy," Walker adds.
The local economy thrives. When we buy local, we avoid the supply issues of a global supply chain, and we contribute to our neighbor's livelihood. "We're putting money back into our economy rather than giving it to large businesses," Walker says. "You could go to Sears or Belk, but you could also go to the cute little consignment shop in downtown Graham."
Visit TS Designs at the Saxapahaw Holiday Market
If you stop by the Saxapahaw Holiday Market this year, be sure to look for the TS Designs booth! Come check out our selection of locally-made t-shirts, including the NC Brewed T-Shirt, naturally dyed t-shirts, and Solid State Clothing's North Carolina Cotton t-shirts made from cotton sourced directly from the fields of third-generation farmer Andrew Burleson in New London, NC.