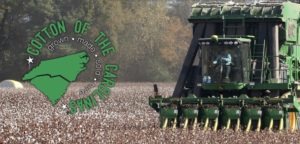 TS Designs Cotton of the Carolinas brand was in the spotlight in this Sourcing Journal article on sustainability in supply chains. The transparent and trackable brand uses REHANCE technology, our unique printing method that's more environmentally-friendly and a higher quality than traditional methods. 
"New developments and ideas for driving sustainability in the textile industry were key topics covered at the Textile Exchange (TE) 12th annual sustainability conference in Portland, Ore. last week.
The conference was an opportunity to highlight the challenges and success stories around sustainable cotton initiatives, recycled fibers, waterless dyeing, chemical discharge, PVC and phthalate-free printing, animal welfare, and restricted substance lists. It also brought forward new ways of looking at sustainability through the creation of local agricultural systems and collaborative supply chains that create value for growers, manufacturers, brands/retailers, and ultimately for consumers–and that tie sustainability to the bottom line.
'Our current supply systems are imploding. We need to create new networks and systems, creating value by understanding and integrating agricultural realities,' Dr. Sam Moore, managing director of the Hohenstein Institute America.
The concept of a value chain is based on creating and keeping value within a local region, allowing each part of the sourcing group to earn a reasonable profit, which promotes reinvestment as well as transparency. 'Value is not more for less,' insisted LaRhea Pepper, TE managing director."
Read the full article on sustainability in supply chains at Sourcing Journal.