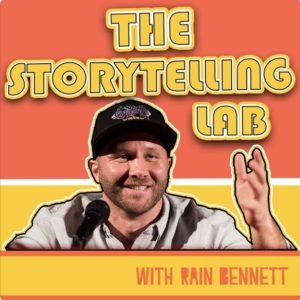 The Storytelling Lab's Rain Bennett hosted TS Designs president and CEO Eric Henry for a discussion on sustainable business practices, creative and interactive product stories, and the goal of making a positive impact both personally and professionally. 
With TS Designs dedication to creating locally made and environmentally responsible products, our business is making a positive social impact. Here's an excerpt from the interview: 
"When I [Rain Bennett] created my company Six Second Stories, and I set out on this mission to help purpose driven companies tell their stories, I kept hearing the term B Corporation. Have you ever heard that term? B Corporation… what is it?
Well, if you aren't familiar, think Ben and Jerry's, think Patagonia, think Tom's…
B Corporations are, yes, focused on their profits and that's how they differ from non-profits, but they're equally focused on three bottom lines: people, planet, and profit.
Today my guest is Eric Henry, President of TS Designs, right in Alamance County, up the road in North Carolina. And I'm almost so proud of my state for having them here except that North Carolina doesn't officially recognize B Corporations. For what reason, Eric and I do not know and cannot figure out. There's no liability to the state. Anyway…
TS Designs was founded in 1977 as a small manual screen printing operation, and they are what's called a certified B Corporation…"
Listen to the full podcast of Sustainable Business Stories at The Storytelling Lab.