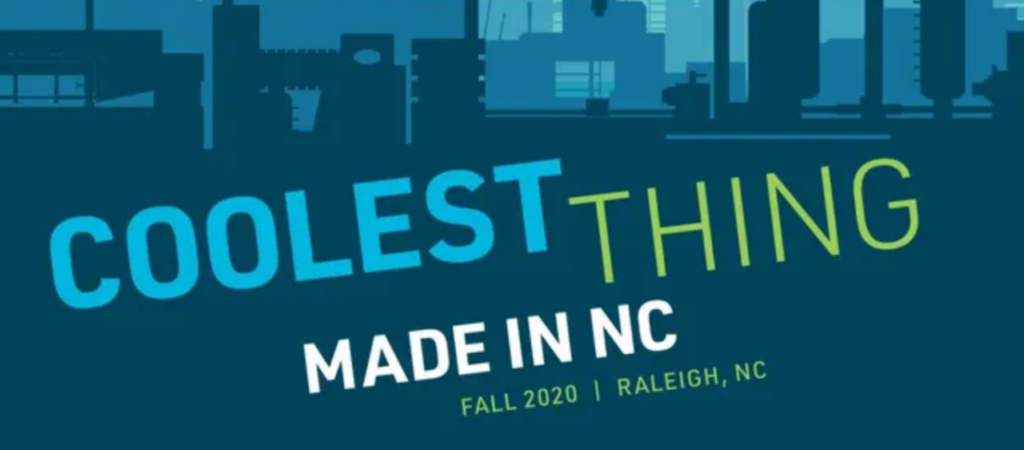 We are one of three Alamance County-made products that are in the running for the "Coolest Thing Made in NC" contest, but we need your votes to win!
Over 70 nominees were announced Monday, Aug. 24. Among the local nominees are Benevolence Farm's Healing Salve, TS Designs' T-shirts and OT Sports' Sports Uniform.
Voting is open until Thursday, Sept. 3 and one vote can be cast per day here.
Semifinalists will be announced on Sept. 8 and a top four will be announced Sept. 18. The final winner will be announced Oct. 2. Winners will receive a range of marketing and networking opportunities.
The "Coolest Thing Made in NC" contest is a collective effort from the NC Chamber, Old Dominion Freight Line Inc. and The North Carolina Manufacturing Extension Partnership that aims to "celebrate the variety and quality of products manufactured in North Carolina."
"The "Coolest Thing Made in NC" contest is a collective effort from the NC Chamber, Old Dominion Freight Line Inc. and The North Carolina Manufacturing Extension Partnership that aims to "celebrate the variety and quality of products manufactured in North Carolina."
"When our lives were brought to a near standstill by COVID-19, manufacturers heroically and swiftly pivoted to produce the personal protective equipment needed by front-line workers, vulnerable populations, medical facilities, and countless businesses in every county," said NC Chamber President and CEO Gary Salamido. "Now is the time for North Carolinians to unite in honoring this vital community that has served as the backbone of our state's economy for more than a century. As we always say at the NC Chamber: what's made in North Carolina makes North Carolina."