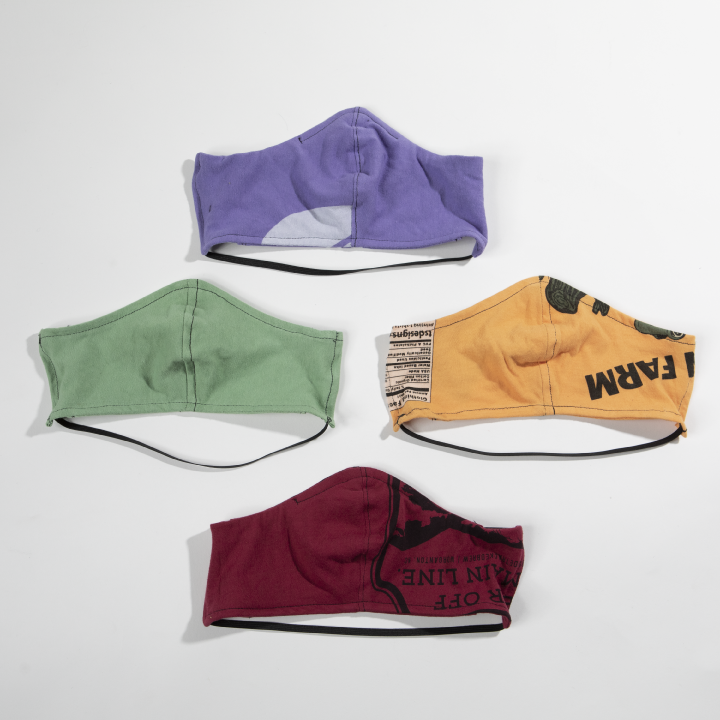 ETextile Communications writer John McCurry writes on how "Vapor Apparel, TS Designs Revamp Business Models to Close PPE Gap."
"U.S. textile companies continue to revamp their business models to serve the needs of the coronavirus era.
New supply chains are forming now as companies ramp up to supply the demand for face masks and other protective gear for non-medical personnel. The pace quickened for this movement when the Centers for Disease Control (CDC) advised that use of simple cloth coverings to slow the spread of the virus could be used as a volunteer public health measure.
Two companies in the Carolinas – Vapor Apparel and TS Designs – are among those now either supplying fabric or masks for this burgeoning market…
Burlington, North Carolina-based TS Designs, a 40-year-old company specializing in wholesale screen printing, garment dyeing and manufacturing of U.S.-made T-shirts, is one of the latest textile firms to shift production to face masks.
Eric Henry, president of TS Designs, said his company was on the sidelines in the early weeks of the pandemic. He wanted to offer support, but his firm had no sewing capabilities. As the situation progressed, it became apparent that face masks would be needed for the foreseeable future.
"Now we are looking at developing custom masks," Henry said. "We can start with white fabric and we can print on it, for businesses and colleges that want to have logos. Right now we just have an assortment of colors and you can't specify. But I understand that people might want something standardized. Now, because everything else has come to a standstill, this is our biggest selling product and I have more orders than I can get out the door. It's amazing how quickly things can change."
Read the full story on TS Designs new PPE masks on eTextile Communications.