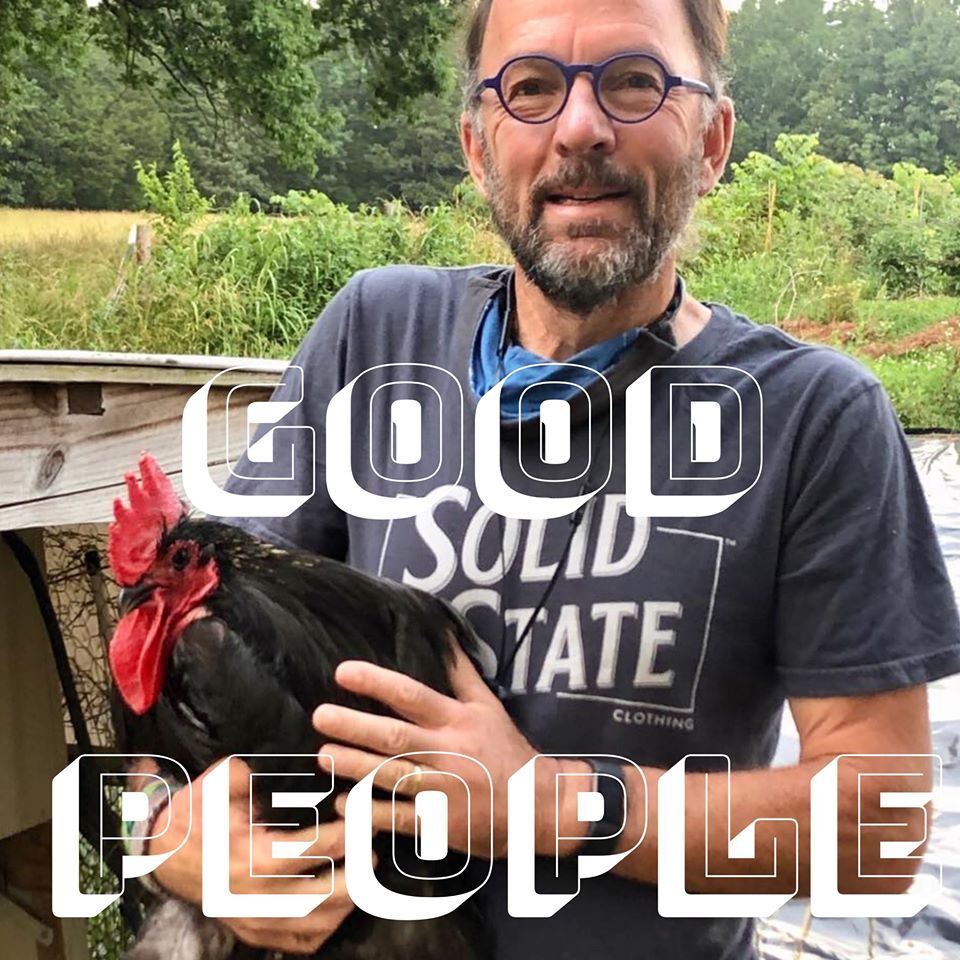 Thanks to Kelsey Timmerman for inviting Eric on the podcast Good People. Kelsey is the New York Times Bestselling author of WHERE AM I WEARING? A Global Tour to the Countries, Factories, and People That Make Our Clothes and WHERE AM I EATING? An Adventure Through the Global Food Economy. His writing has appeared in places such as the Christian Science Monitor and has aired on NPR. Kelsey is also the cofounder of the Facing Project, which seeks to connect people through stories to strengthen community.
Kelsey writes of Eric:
"Eric Henry's T-shirt business and North Carolina community were turned upside down by NAFTA. Ever since, he's focused on the triple bottom line: people, planet, and profit. Eric is a champion for his community, cooperatives, chickens, electric cars, local economies, farmers, and now he's seeking to represent all of these interests in the North Carolina House of Representatives."
Listen to the podcast with Eric and Kelsey Timmerman in conversation here.